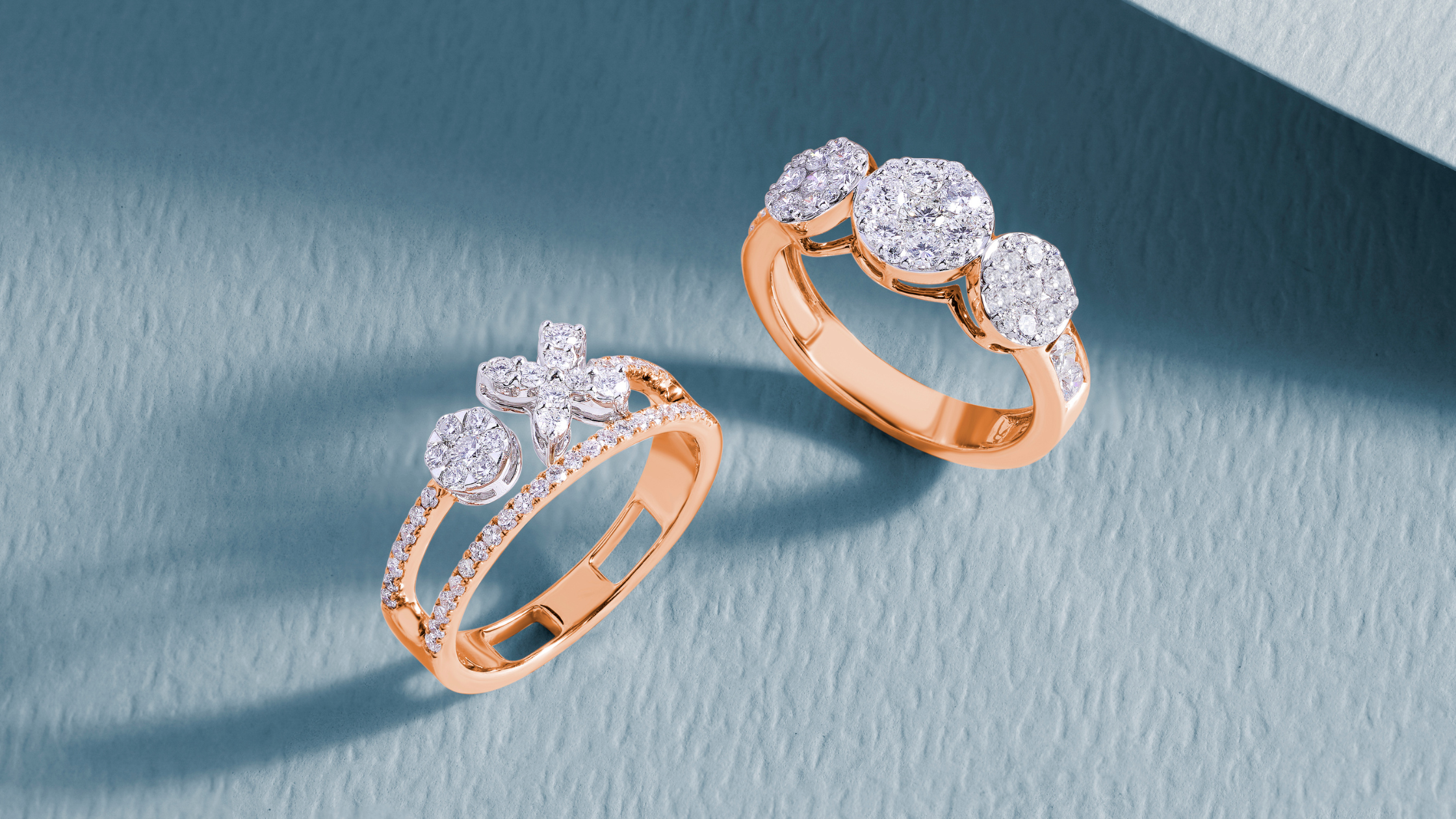 Education
What Is Rose Gold?
Rose gold has gained popularity over the past few years. You have probably seen it in jewelry or home interiors. Most brides choose rose gold because of its vintage appeal and elegant, calming nature. But what is rose gold?
Let's dive right in and learn what rose gold is, its characteristics and why it is so popular.
What is Rose Gold?
Rose gold metal is an alloy mixed with pure gold, copper, and silver. The blend of these metals changes the rose gold's carat and final color. To make an 18K rose gold, you must mix 75% pure gold and 25% copper.
Rose gold is very durable and does not tarnish. It can make jewelry options and home interiors like apple watches or headphones.
Is Rose Gold Considered Pure Gold?
Yes, rose gold is considered pure gold. It is a mixture of pure gold and other alloys like copper and silver. Pure gold is too soft to make larger pieces of jewelry, so it is mixed with other alloys to form durable rose gold.
Advantages of Rose Gold
Rose gold is more durable and affordable

It does not require rhodium plating to prevent color damage, as rose gold color intensifies with age

It compliments all skin colors and tones

It is a perfect median between the traditional yellow gold and white gold
Why is Rose Gold So Popular?
Rose gold is gaining popularity quickly and isn't exiting the market soon. It blends well with most skin tones and can be worn to accessorize almost every formal or casual clothing.
How to Take Care of Your Rose Gold
If you want your rose gold to last longer, proper maintenance is needed. Some of the maintenance practices include;
Clean it gently with dish soap and warm water and air dry it before storing or wearing it

Store it in an airtight container to prevent tarnishing

Avoid wearing your rose gold jewelry in the ocean or hot tubs

Take off your jewelry when attending to heavy duties like lifting weights.
Bottom Line
Rose gold is your perfect jewelry if you are looking for a classic yet different jewelry that will blend well with your skin color and tone. It is more durable, resistant to scratch, and can serve you for ages.
When choosing rose gold jewelry, choose wisely, as the content of gold may vary. When buying your jewelry, the best thing to do is to look for a reputable jeweler who will give you value for your money.
Do not hesitate to contact us today for more information or to buy your classic jewelry!
Maximum products to compare. Limit is 3!
Maximum products to compare. Limit is 3!