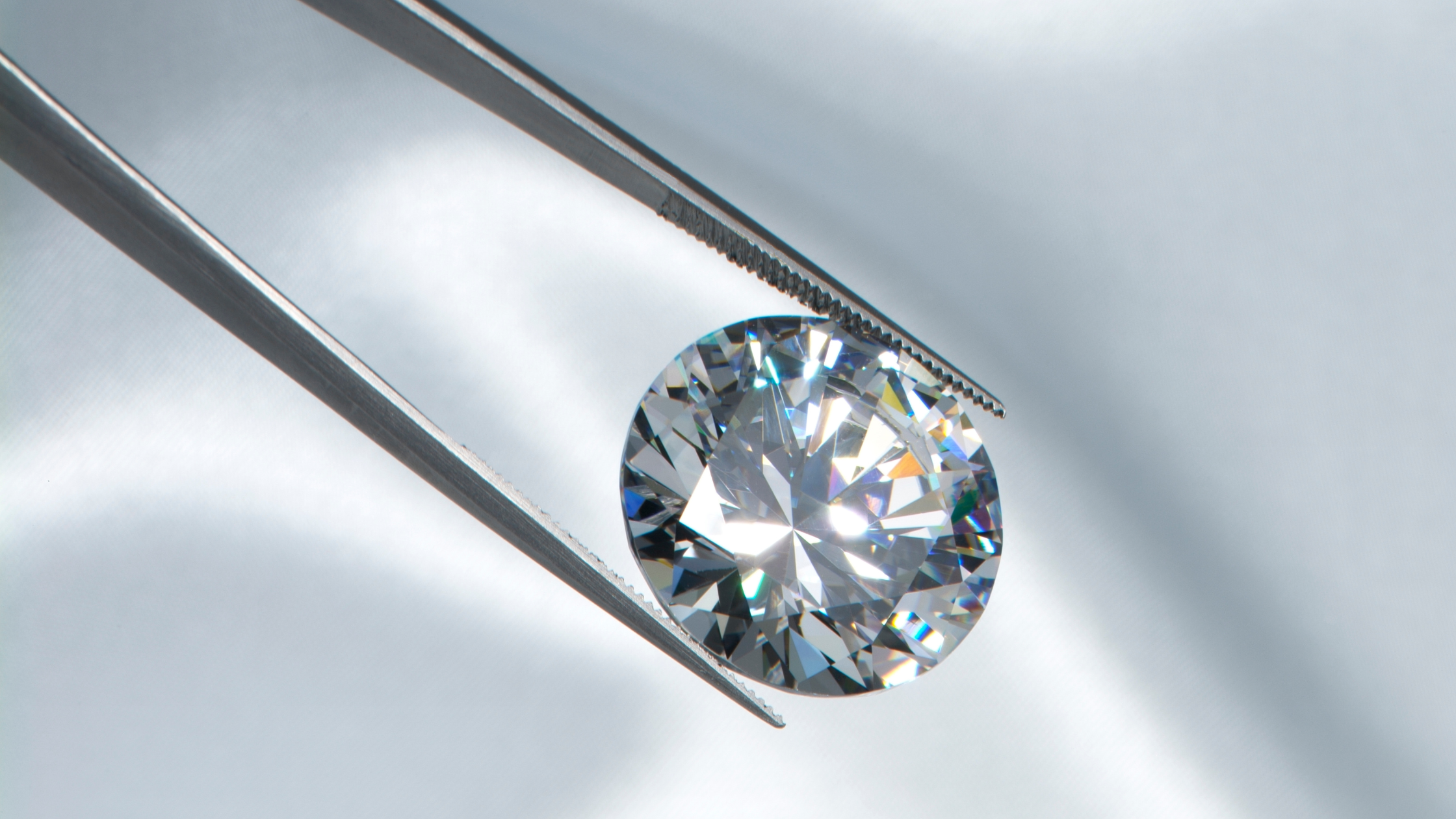 Education
What Diamond Clarity Is The Best?
Diamond clarity is one of the most important factors in purchasing a diamond. It is a measurement of how clear a diamond is. The higher the clarity, the fewer visible inclusions it has and vice versa.
Diamond clarity determines the amount of natural sparkle that reflects off the diamond. With lower clarity levels, diamonds appear dull and lifeless when held against other gems. Higher levels lead to an increase in brilliance and sparkle, as well as increased durability over time.
The Best Clarity Rating For A Diamond
If you are looking for a diamond with the highest clarity rating, you should look for a "flawless" or "internally flawless" stone. 
These diamonds have no inclusions or blemishes visible to the naked eye and are extremely rare (and, therefore, very expensive).
 If you are working with a tight budget, you can choose a diamond with a "very slightly included" clarity rating. These stones have tiny inclusions that are difficult to see even with a magnifying glass and are much more affordable than flawless diamonds.
Choosing The Best Diamond Clarity
Diamond clarity is the measure of a diamond's imperfections. The higher the clarity grade, the fewer imperfections a diamond has.
The highest diamond clarity grade is FL (flawless). A flawless diamond has no inclusions or blemishes on its surface; it looks utterly perfect to the naked eye. However, when choosing a diamond, it's important to note that even though a flawless stone does not have any flaws visible to humans, there are other ways to determine whether or not your gemstone is genuinely flawless.
GIA Clarity Scale
The GIA Clarity Scale is the industry standard for measuring the clarity of diamonds. The scale goes from flawless (FL) to included (I3), with each grade in between representing a different level of clarity.
The vast majority of diamonds fall somewhere in the VS (very slightly included) or SI (slightly included) range. These diamonds have inclusions that are only visible under 10x magnification and don't affect the diamond's overall appearance or durability. If you're looking for a diamond with excellent clarity, aim for a VS2 or higher.
How Does Diamond Clarity Affect The Price?
When it comes to diamonds, clarity is everything. The clearer the diamond, the more expensive it will be. This is because clarity measures how free a diamond is from blemishes and inclusions.
Therefore, the fewer blemishes and inclusions a diamond has, the rarer it is and the more valuable it will be. When shopping for diamonds, you should always keep clarity in mind. If you're on a budget, you may consider sacrificing some clarity to get a more extensive or better-cut stone.
However, if you're looking for the best quality diamond possible, you'll need to pay close attention to clarity.
Conclusion
Choosing the best clarity for your diamond is a personal decision. It depends on your budget, style preference, and how you plan to wear the jewelry. If you want a diamond that sparkles brightly and catches the eye, choose a high-clarity grade. But if you prefer a more understated look, or if you're on a tight budget, a lower clarity grade will do just fine. Whichever route you choose, be sure to consult with an experienced jeweler to get the best quality diamond at the best price.
At Noble House Jewelry, we offer a wide variety of diamonds with different clarity grades to find the perfect one for you. Contact us today for queries or concerns.
Maximum products to compare. Limit is 3!
Maximum products to compare. Limit is 3!