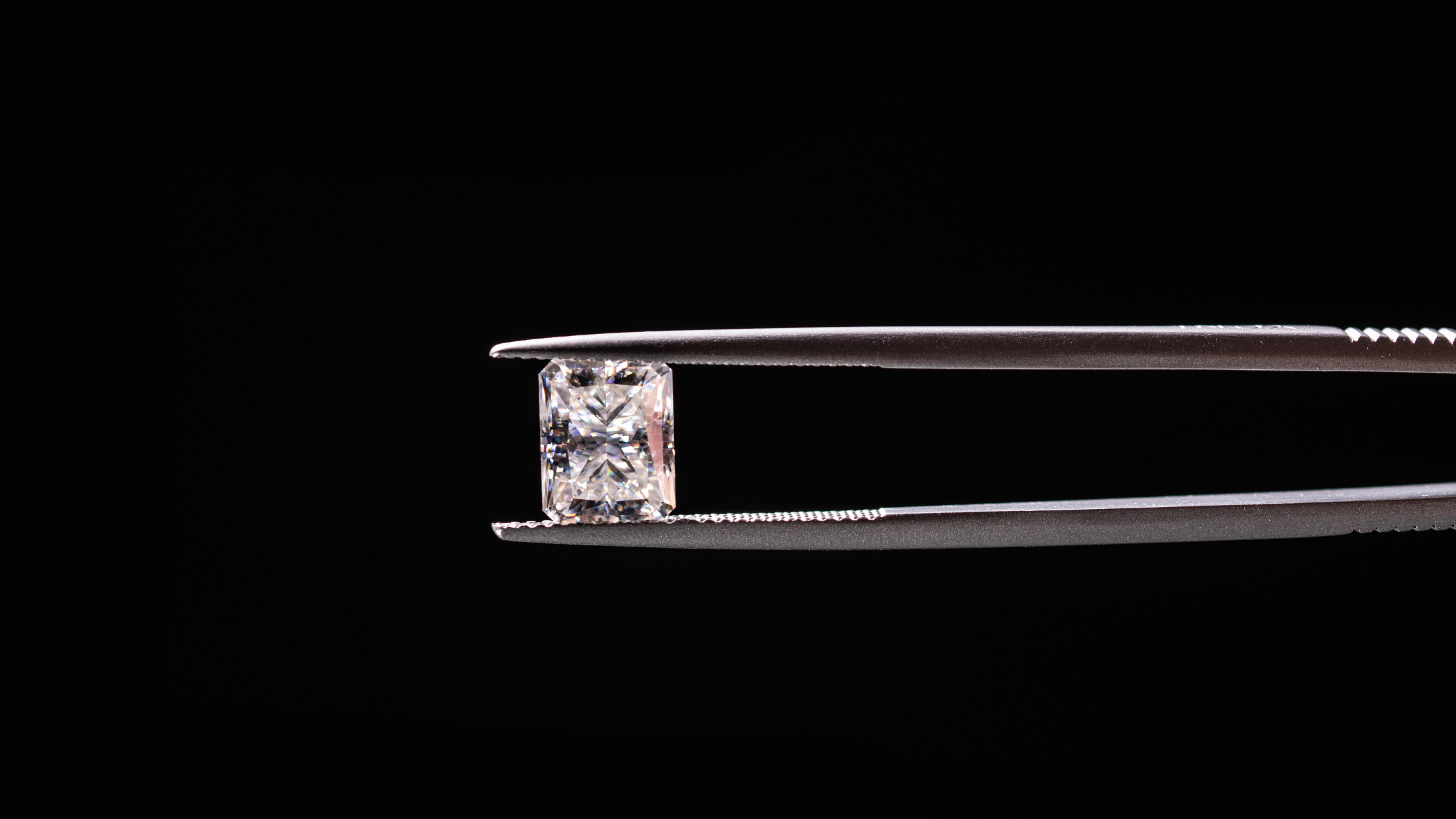 Education
What Is A Carre Cut Diamond?
A Carre cut diamond is a very rare step-cut diamond with very long and open facets that display the clarity and color of the diamond. Carre cuts can be used as the center diamond in an engagement ring. Carre cuts and Asscher cuts are very similar. However, a Carre cut diamond has four sharp corners, while the Asscher cut diamond has eight corners.
Characteristics of a Carre Cut Diamond
Some of the most distinct characteristics of a Carre cut diamond include the following;
It has a square face and parallel edges

It has an appearance of a staircase in the center

They are less sparkly than other step cuts and do not reflect much light

You can easily detect imperfections since they have fewer cuts which make the interior more visible
What to Look for When Buying a Carre Cut Diamond
When buying a Carre cut diamond, color, clarity, carat weight, and the cut are essential. Get the highest clarity of a Carre Cut diamond available to reduce the number of imperfections seen through the naked eye.
The large diamond cuts have a GIA certification, but the small diamonds are sold uncertified.
Different Carre Cut Diamond Settings
The Carre cut diamond has very sharp edges, making it prone to breaking and scratching. Jewelers recommend the bezel and halo settings for a Carre cut diamond.
Bezel Setting
The bezel setting has a ring which circles the center stone to protect the edges of the diamond from scratches.
Halo Setting
The halo setting circles the center of the stone to show its brilliance.
Pros and Cons of a Carre Cut Diamond
Pros
It is very cheap with unique features

It reflects different lights
Cons
It is less sparkly

You can see the imperfections with a naked eye

The sharp edges are prone to scratches

It is tough to find in the local stores
Is a Carre Cut Diamond a Good Jewelry to Buy?
Your choice of a good diamond depends on your style and purpose. If you are looking for an affordable diamond cut, Carre cut diamond is the best fit. However, do proper maintenance and regular cleaning to increase the durability.
Where to Buy a Carre Cut Diamond
Due to its rareness, you can only find a Carre cut diamond in high-end jewelry stores or online shops. Most jewelers import it worldwide, although it takes some time before arrival.
Are you looking for a Carre cut diamond to stand out and still get something within your budget? Contact us today and we will make it happen sooner than later!
Maximum products to compare. Limit is 3!
Maximum products to compare. Limit is 3!