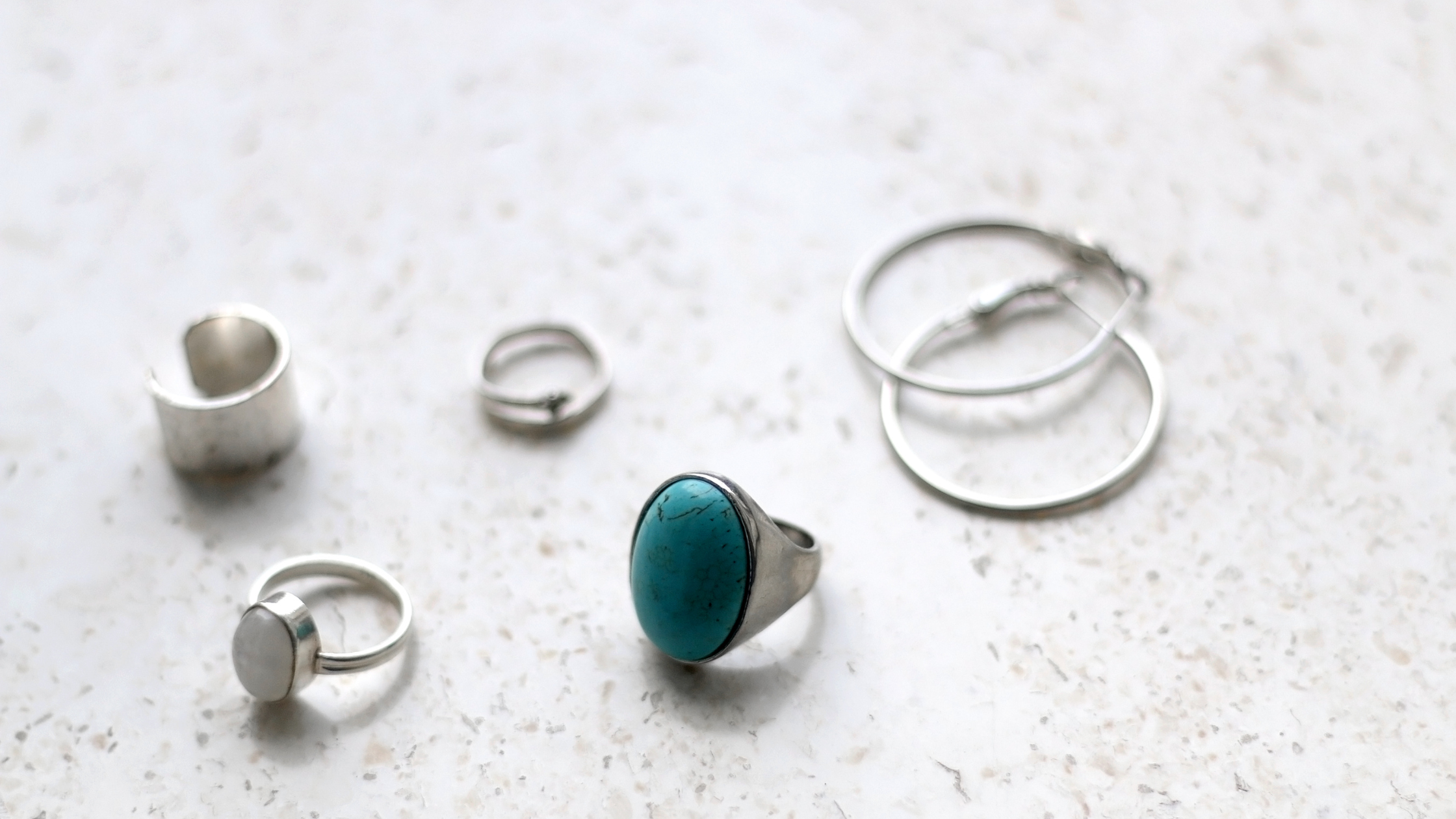 Education
How To Clean Silver Jewelry At Home
Silver jewelry is one of the most precious metals in the market. But it can get tarnished if you don't clean it regularly. Here are some helpful tips from experts on this topic. 
A Step-By-Step Process of Cleaning Silver Jewelry at Home 
You don't have to wait for your jewelry to look dirty to cleanse it. We recommend regular cleaning to reduce the risk of tarnishing. Make this a weekly routine.
Gather your supplies: lukewarm water, bowl, mild dish detergent, soft toothbrush, paper towel/dry lint-free cloth, and sterling silver polishing pad

Mix lukewarm water with detergent

Soak your jewelry for about five minutes in the above solution

Lightly brush the silver jewelry with the soft toothbrush. Avoid harsh brushing motion as it can scratch the metallic surface

Transfer your jewelry to another bowl and rinse it off with clean water

Use a paper towel or lint-free cloth to dry your silver jewelry

Use a sterling silver polishing pad to preserve the shine 
How to Clean Dark, Discolored Silver Jewelry
Prevention is the first step to mitigating the issue of tarnishing. Silver jewelry pieces are not resistant to ambient air, heat, and moisture, but you can limit their exposure. Always put them in soft, anti-tarnish bags and store them in low-humid, cool, dark areas. If they turn yellow or dark, follow these steps to restore the sparkle.
Pour boiling water into an aluminum foil-lined bowl (shiny side facing up)

Put 1 tablespoon of baking soda (you'll notice bubbles)

Submerge the silver jewelry so it touches the aluminum foil and leave it to soak for 1 to 5 minutes, depending on the level of tarnishing

Remove the jewelry with a spoon or a pair of tongs

Rinse it with cool water and dry it with a microfiber cloth
The Dos and Don'ts of Cleaning Silver Jewelry
Invest in silver cleaning cloths made of pure cotton and infused with anti-tarnish agents

Avoid strong cleaning products like bleach and abrasives

Only use baking soda and vinegar if your silver chain is tarnished

Lemon and olive oil can also bring back the shine

When unsure, take it to a jeweler for professional cleaning
Conclusion 
Silver jewelry is in constant contact with your skin. If you don't clean it correctly, there will be some nasty consequences. Nonetheless, if you follow the guidelines in this post, you will never have to worry about your silver jewelry tarnishing. If you need help polishing and cleaning your pieces of jewelry, feel free to  contact Noble House Jewelry today.
Maximum products to compare. Limit is 3!
Maximum products to compare. Limit is 3!