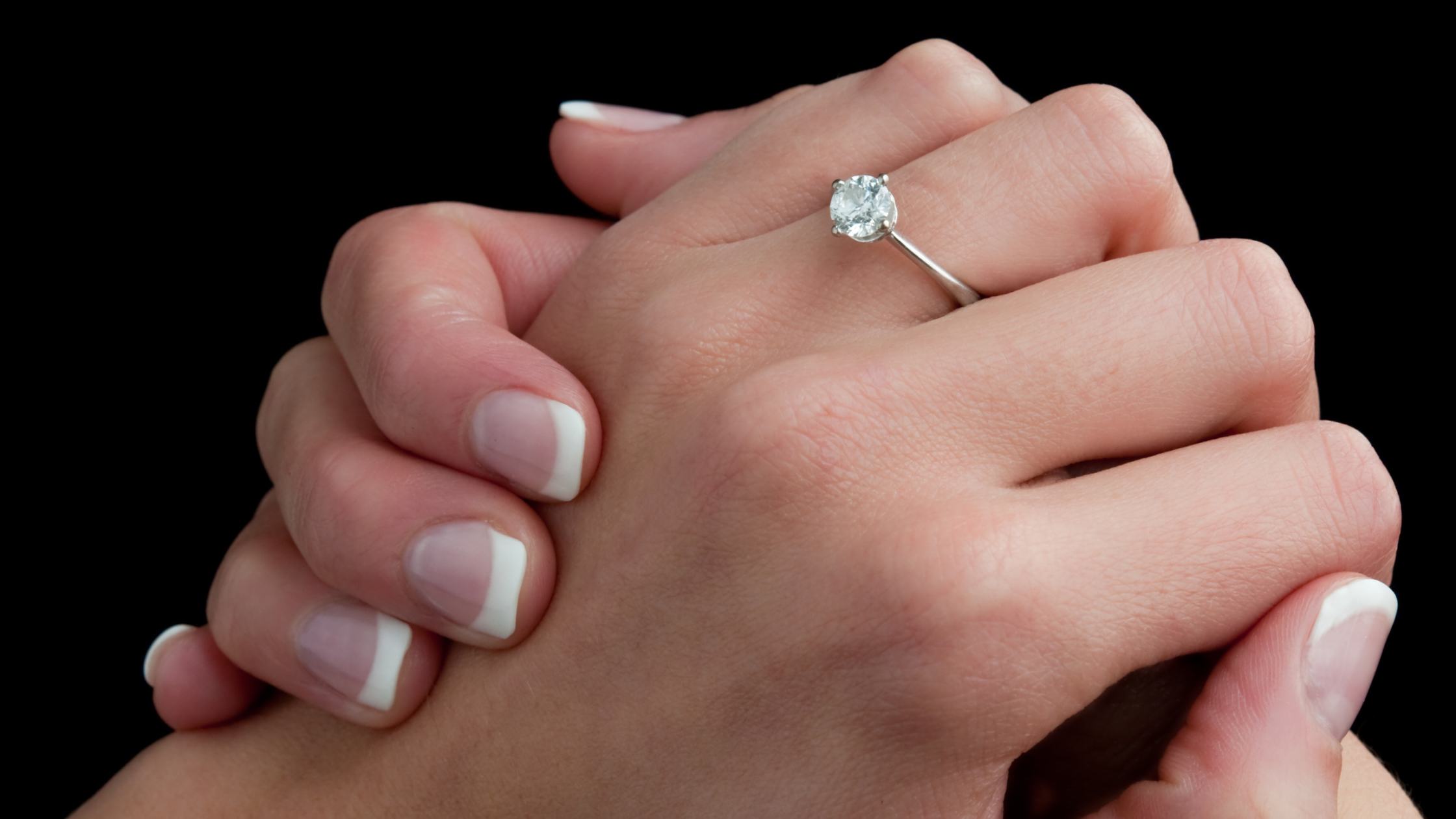 Education
What Hand Do Engagement Rings Go On?
Which hand should your engagement ring go on? You are not the only one confused here.
It's easy to become confused given the numerous customs and superstitions surrounding which ring belongs where. In this article, we'll debunk some myths and realities about engagement rings so that you can wear yours with confidence.
Which hand does the engagement ring go on?
Whether you rock your engagement ring on your right or left hand depends on where you're from or even your personal preferences. Let's tell you about it.
Engagement ring on the left hand?
For instance, it is widely accepted in the United States and other Western countries that a wedding or engagement ring goes on the fourth finger on the left hand. But why?
The custom has its roots in ancient Rome. The Romans believed that only this finger possessed a vein that went straight to the heart. In fact, they gave it the name Vena Amoris, which means "Vein of Love." So, couples would express their love toward one another by affixing bracelets to this hand, since they believed that love was just as necessary as a beating heart.
Despite the fact that modern science, heartbreaking as it is, informs us that the Vena Amoris does not exist, the custom has persisted. In Western countries, the engagement and wedding rings are worn on the left hand's fourth finger for this widely accepted reason.
Engagement ring on the right hand?
There are a few nations where brides and grooms-to-be prefer to wear their engagement and wedding rings on the right hand's fourth finger. It is regarded as a tradition in several nations and areas, including East Europe, South America, and several Scandinavian nations, as well as India.
However, we are not aware of any particular or historical justification for this custom. It has just developed over time and gained acceptance in those particular areas.
So, which hand?
The choice of hand for your engagement ring will largely depend on where you come from. However, as a couple, you can choose either, traditions notwithstanding.
At Noble House Jewelry, we are committed to providing high-quality engagement and wedding rings. Contact us today to help you choose the best for your big event.