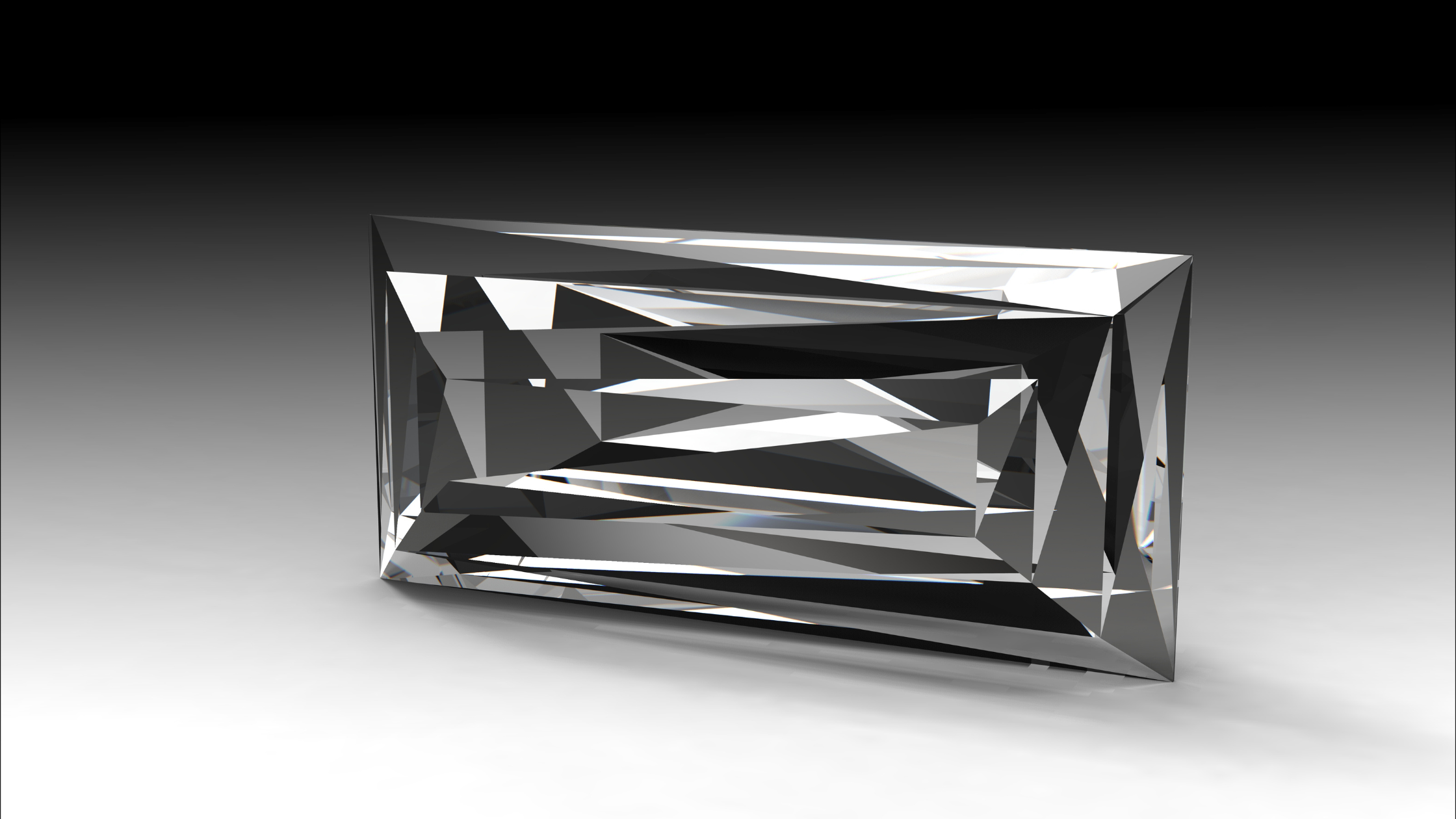 Education
What Is A Baguette Cut Diamond?
Just as the name suggests, a baguette diamond is a diamond that resembles the French bread baguette. It is long and rectangular just like a baguette bread and it has 14 facets. But what makes this diamond so special is the fact that its simplicity is used to accentuate the beauty of other diamonds in various types of settings. 
Can baguette diamonds be center stones?
While baguette diamonds can be used as center stones if you like, they're usually more of an accent piece to help the center stones' beauty stand out. This is because the way that baguette stones are cut helps the center stones shine and sparkle more than they would without the diamond. 
How are baguette diamonds set on rings?
Diamonds with the highest sparkle usually have over 50 facets. Baguette diamonds only have 14 facets. So how exactly do they help rings sparkle? Well, baguette diamonds don't work alone. They actually work best when they are set aside by side in a series. Their cut allows the light to reflect off of each diamond so beautifully, enhancing that sparkle. 
What to look for in baguette diamonds
Because they are paired with other stones, it is important to look out for certain qualities when choosing a baguette diamond. 
Color
Your center stone and the baguette diamonds that will accentuate it must have the same colorless color. Having a slightly different color may be noticeable and rather than enhancing the look of your ring, it can actually take away from it. You don't have to inspect the baguette diamond by yourself though. Tall to y poo ur jeweler and have them help you find matching stones. 
Imperfections 
Because the baguette diamond is used to enhance sparkle, you need to make sure that there are no imperfections in the cut. Any imperfection will easily be visible and in order to avoid this, you'll have to find one with a high-quality grade. 
Ring Setting
Baguette diamonds are such classy and elegant diamonds. Their thin shape is sophisticated but because of that thinness, the diamond is prone to cracks and chips. The best way to protect your baguette diamond is to make sure that it is set on a ring that will hold the stone firmly and protect it from damage. 
Baguette diamonds make the perfect choice to enhance and bring out the beauty of center stones. Follow these tips to find the best one for your next diamond ring today. 
Maximum products to compare. Limit is 3!
Maximum products to compare. Limit is 3!